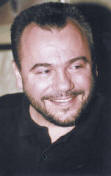 RECTOR OF MEGATREND UNIVERSITY
PROF. DR MICA JOVANOVIC
Professor Dr. Mica Jovanovic was born in Knjazevac, Southern Serbia, on January 28, 1953. He had completed his high school in Bor (1972) and graduated at Faculty of Political Sciences in Belgrade (1976). He acquired his M.A. in the area of work sociology, in the same school in 1979. He presented his first doctoral dissertation at London University in 1983 (Management and Industrial Relations) and his second one (Organizational Sciences) at University of Maribor in 1991. He had started his university career immediately after graduation in 1976 and was elected full-time university professor in 1996.
He taught at Belgrade University between 1976 and 1991 (with interruptions because of his stay in England) and from 1991 in Megatrend Business School. Between 1997 and 1999 he was the Dean of Faculty of Management in Zajecar. He was elected the Rector of Megatrend University in Belgrade in 1999.
Between 1983 and 1989, he was visiting professor at many foreign universities, such as: London School of Economics (1983), Bradford University (1983), Portsmouth Polytechnics (1983), Berlin Frei Universitat (1987), Okayama University, Japan (1989), Токyо University (1991), Ecole Superieure de Commerce, Гренобле (1997- ), Seoul National University (1998). Between 1983. and 1989, he was a member of Massachusetts Institute of Technology research team for the project on "The Future of AutoMoto Industry Operations Focusing on Production Process Robotization". Professor Jovanovic has been the President of International Expert Consortium in London since 1991. He served two terms as the member of Euro-Asia Management Studies Association Executive Committee with headquarters in Tokyo and Berlin. He is the President of General Cosmology Research Laboratory in Paris. Professor Jovanovic has been awarded the title of Knight of British Order of the Fleur de Lus". Winner of the Cultural and Educational Community of Belgrade (2002) "Golden Taken" for the book "Intercultural Management".
For the excellent results in business undertakings, educational projects and contribution to our society cultural environment during 2003 and 2004, he was officially nominated (2004 and 2005) for "the Businessman of the Year" - positioning himself among the top most successful businessmen in the country.
In April 2006, he was awarded "the Golden Link" for the continuous contribution to Belgrade culture.
Professor Jovanovic has been the author of over 80 scientific and professional works published both at home and abroad and five books: "Self-Management Sociology" (1980), "69 Lessons on Management" (1991, "Intercultural Management" (2001), "Work Motivation and Self Management" (London, 2002), "Business As the Style of Life" (2006).
Co-author of "Strategic Management" (1990, with the group of authors), "What is Behind the Japanese Miracle" (with Sung-Jo Park, London-Berlin-Tokyo, 1995), "Organizational Behavior" (1999, with Mirjana Petkovic), "Strategic Management" (with Ana Langovic, 2001), "Project Management" (with Ana Langovic, 2001), "Organizational Behavior" (with Momcilo Zivkovic and Tajtana Cvetkovski, 2003), "Intercultural Globalization Challenges" (with Ana Langovic, 2006), "Before the Great Explosion" (with Igor and Griska Bogdanov, 2006).
He presented his papers at over 30 international and home scientific meetings and conventions.